The Wood behind the art
1950's Chevy flatbed pickup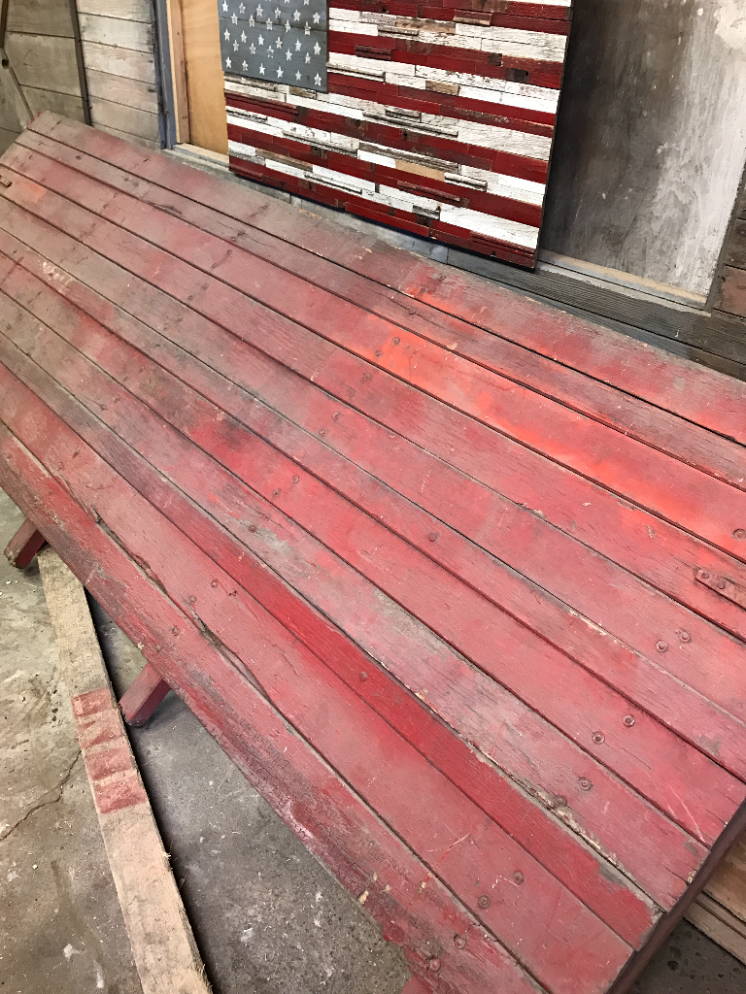 This was a work truck used for hauling and moving. It worked a hard productive life as a farm truck. The owner of the truck moved out west from Montana in 1974 and he eventually took the heavy solid oak racks off and placed them in an old barn where they sat for decades untouched. That barn turned out to be my new shop. I arranged to be the new owner of the racks figuring they would make a great addition to my paintings. I really enjoy the character they have developed over the years.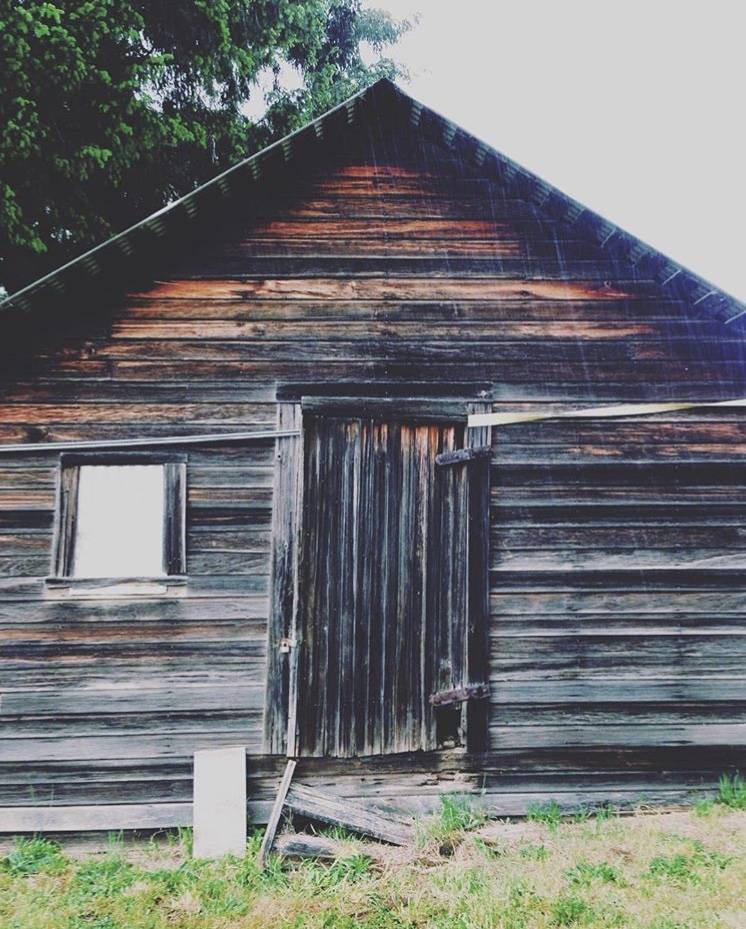 This wood is from what was once the oldest standing barn in Clark County, Washington. The wood was unwanted since it had so many nails in it and couldn't be milled without wrecking saw blades. I have trashed multiple blades milling the wood, but it has been so worth it getting to include the beautiful barn wood in so many pieces. I also used some for the backsplash in my kitchen.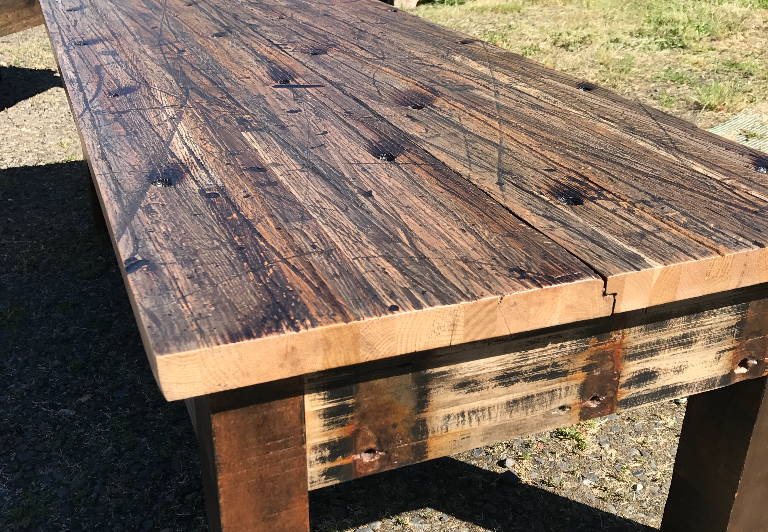 I had the opportunity to use this reclaimed 1 ⅛" solid oak glulam on what turned out to be my favorite project while I was running my construction business. At the time I knew this wood was special, so I bought extra and stored it in my garage not knowing what I would do with it. Since then, I have made coffee tables, art easels, and have used it in various other pieces.
Downtown Camas Les Schwab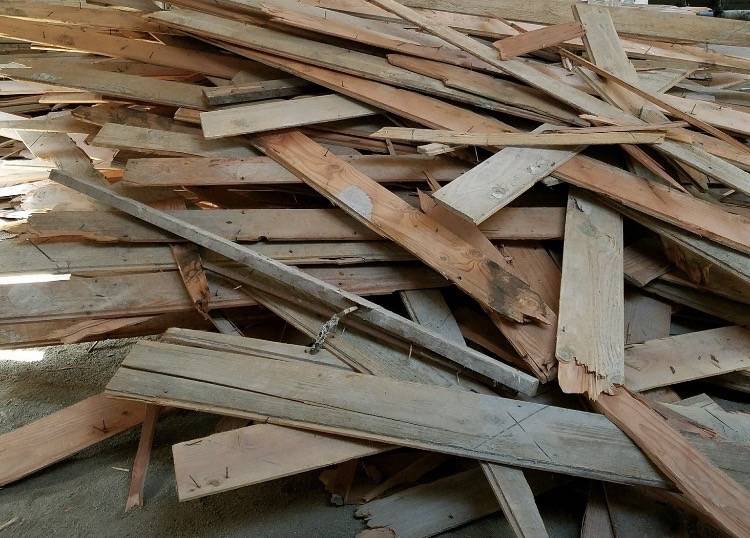 This was the Les Schwab I remember going to as a kid with my dad to have our 12-passenger van worked on. We were often there getting new tires, the suspension, steering or the alignment worked on. There were various other businesses in the same building after Les Schwab. When the current brewery owners were demolishing the building, they posted a pile of wood for free on Facebook, so I borrowed a truck and trailer to load up as much as I could. It is great material with lots of texture that helps me tell the stories in my art.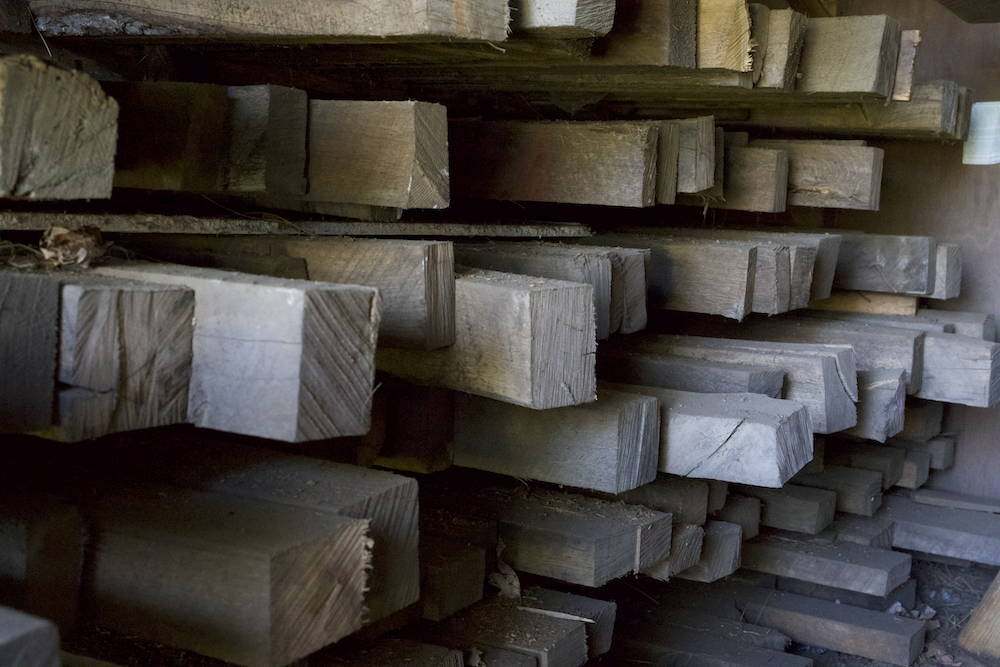 These blocks are used to ship heavy steel train tracks overseas. They needed to use sturdy hardwood to withstand the weight without crushing the blocks. Some are reclaimed from the port of Portland before they were hauled to the dump, others were found in a pile destined to be firewood.